The Original Grassroots Effort for Ohio
In 2011 NEOGAP moved to www.ohiogasdrilling.com to host the continued grassroots mission. We continue today under POGCO- People's Oil & Gas Collaborative- Ohio. Please visit our new website for current information.
MISSION: NEOGAP is a resource for the citizens by the citizens who are dealing with oil and gas development. NEOGAP's multi-tiered approach involves people who are directly affected by the impacts of oil and gas development working in a bipartisan effort for strong reforms and better industry practices. We are not anti-oil/gas drilling/production, rather we believe these industrial activities need to occur in a way which does not risk public health and safety nor violate individual civil or property rights. We utilize media, public education, and community organizing in our efforts to improve the way oil and gas development occurs over all of Ohio.
____________________________________________________________________________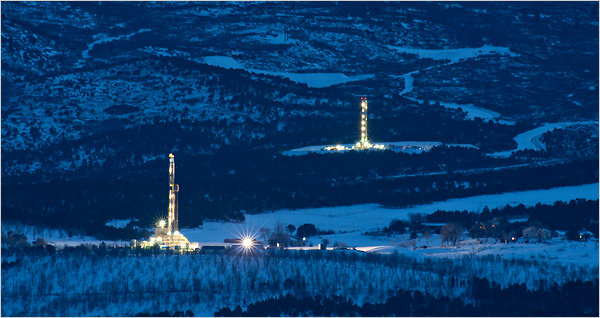 Regulation Lax as Gas Wells' Tainted Water Hits Rivers
The American landscape is dotted with hundreds of thousands of new wells and drilling rigs, as the country scrambles to tap into this century's gold rush — for natural gas.
But the relatively new drilling method — known as high-volume horizontal hydraulic fracturing, or hydrofracking — carries significant environmental risks.
While the existence of the toxic wastes has been reported, thousands of internal documents obtained by The New York Times from the Environmental Protection Agency, state regulators and drillers show that the dangers to the environment and health are greater than previously understood.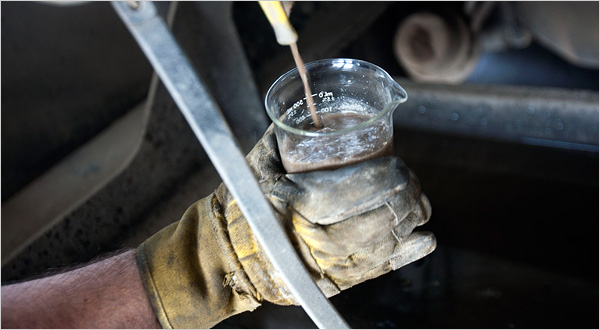 Wastewater Recycling No Cure-All in Gas Process
As drilling for natural gas started to climb sharply about 10 years ago, energy companies faced mounting criticism over an extraction process that involves pumping millions of gallons of water into the ground for each well and can leave significant amounts of hazardous contaminants in the water that comes back to the surface.
When Pennsylvania regulators tried to strengthen state oversight of how drilling wastewater is tracked, an industry coalition argued vehemently against it. Three of the top state officials at a meeting on the subject have since left the government — for the natural-gas industry.
Pressure Limits Efforts to Police Drilling for Gas
When Congress considered whether to regulate more closely the handling of wastes from oil and gas drilling in the 1980s, it turned to the Environmental Protection Agency to research the matter. E.P.A. researchers concluded that some of the drillers' waste was hazardous and should be tightly controlled.
Natural gas drilling companies have major exemptions from parts of at least 7 of the 15 sweeping federal environmental laws that regulate most other heavy industries and were written to protect air and drinking water from radioactive and hazardous chemicals.
E.P.A. officials have acknowledged that sewage treatment plants are not able to treat drilling waste fully before it is discharged into rivers, sometimes just a few miles upstream from drinking water intake plants.
NEOGAP CALLS NATURAL GAS FRACKING REPORT FLAWED AND MISLEADING
Ohio's Hydraulic Fracturing Program Fails To Adequately Protect Public Health & Safety
CLEVELAND, OH -- The Northeast Ohio Gas Accountability Project, NEOGAP, a non-profit, citizen-based organization committed to protecting public health from the impacts of irresponsible natural gas drilling, announced today that a recent report on Ohio's regulations for management of hydraulic fracturing (sometimes called "fracking") is both flawed and misleading.
Read more...
"Despite industry rhetoric to the contrary, the environmental impacts of industrial gas drilling are real and indisputable. As this report demonstrates, state and federal regulators are documenting thousands of incidents across the country where industrial gas drilling operations are the known or suspected cause of significant environmental contamination."- Riverkeeper


Read more about Fractured- Communities...
Click below to read a rebuttal by Josh Fox to industry claims:
If you own property in OH, NY, PA, or WV and refuse to lease your land or join a pool for drilling please fill out the pledge at this link (no matter how small your lot): http://catskillcitizens.org/nl/